The highly-anticipated 2020 Australian Marine Industry Awards Gala Dinner will be held on the evening of Thursday 12 November at Southport Yacht Club on the Gold Coast.
The Gala Dinner is the night of nights for the Australian Marine Export, Superyacht and Commercial Marine industries and is usually held in conjunction with the ASMEX Conference in May.
Unfortunately, the ASMEX 2020 Conference was cancelled due to the implications associated with COVID-19, however we are pleased to bring you a COVID safe Australian Marine Industry Awards Gala Dinner on 12 November that will recognise the outstanding achievements made in our industry over the past year.
Featuring amazing entertainment, a three-course meal and signature wines it is the perfect setting for a night where guests enjoy building on their networks whilst celebrating the stars of our industry.
Ticket information:
All prices are excluding GST
Venue: Southport Yacht Club (The Compass Room)
Date: Thursday 12 November, 2020 (Immediately prior to SCIBS Boating festival)
Time: 7:30pm – 11:00pm
Dress: Gents – Jacket & Tie (No denim), Ladies – Cocktail
Single tickets: $95.00 + GST per head.
3 course dinner
Full beverage package including signature wines
Entertainment
Tickets will be available to purchase in October.
---
2020 AUSTRALIAN MARINE INDUSTRY AWARD SPONSORS
Award Presenting Sponsors: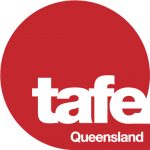 With over 138 years' experience, TAFE Queensland is Queensland's largest, most experienced training provider. We deliver practical, industry-relevant training to more than 110,000 students annually. We offer courses across a range of industries from entry-level certificates to bachelor degrees, at more than 50 locations in Queensland.
TAFE Queensland on the Gold Coast provides world-class training to more than 17,000 local and international students annually and we partner with more than 500 local employers. We have five campuses across the Gold Coast, namely Ashmore, Coolangatta, Coomera, Coomera Marine and Southport.
---
This award-winning facility is Australia's premier superyacht refit and repair destination, with a turnkey project management team to ensure an efficient, cost effective refit program. Rivergate's Shipyard is considered as one of the top three refit destinations in the world and has worked with over 200 major international Superyachts. Our vision is to provide more options and greater outcomes for vessels requiring first class maintenance and safe deep-water berthing.
---
Beverage Partners:
Wine Partner:
Nestled on the highest point of the Bellarine Peninsula on Victoria's south coast, Scotchmans Hill's award-winning wines are a true reflection of the beautiful and pristine environment in which they are grown. Scotchmans Hill has been a leading local winery for over thirty years and is rated among James Halliday's Top 100 Australian Wineries. At the helm of Scotchmans Hill wine making team is Robin Brockett, who has been instrumental in the development of the vineyards and wine making style of Scotchmans Hill. Estate-grown and award-winning labels include Cornelius, Scotchmans Hill and Swan Bay.
---
Beer Partner:
This Perfectly Paced Australian Lager is refreshing, crisp, bright and easy drinking. Last Man Standing is created from a clean and simple lager base, allowing the classic, full flavour to shine through, delivering a refreshing drinking experience that can be enjoyed again and again.
LMS Brewing was founded by five men with a passion for good beer, including Australian sporting legend Steven Bradbury. Along with former Wallaby, the late Roy Prosser, Bradbury inspired the beer's name by literally being the last man standing when winning Australia's first Winter Olympic gold medal in 2002.
Last Man Standing is proudly 100% Australian owned and made.
For more see lmsbrewing.com or @lastmanstandingbrewing on social.
---
Sponsoring an Australian Marine Industry Award presents an opportunity for media, promotion and developing new and existing relationships with key stakeholders while showing your support for the marine industry and our valued award entrants and recipients.
For more information on Australian Marine Industry Award sponsorship opportunities please contact David Good on email: dgood@aimex.asn.au 
---
2020 AUSTRALIAN MARINE INDUSTRY AWARD CATEGORIES
Export Marine Awards:
Most Innovative Export Product of Service of the Year
Junior Exporter of the Year
Exporter of the Year
Commercial Marine Awards:
Commercial Marine Project/Design or Manufacturer of the Year
Commercial Marine Service Provider of the Year
Most Innovative Commercial Marine Product or Service of the Year
Superyacht Industry Awards:
Superyacht Industry Service Provider of the Year
Superyacht Industry Manufacturer or Refit Business of the Year
Voyage of the Year
Industry Wide Awards
Marine Industry Champion:
Marine Industry Apprentice of the Year:
Marine Industry Marketing Strategy:
APPLICATIONS ARE NOW CLOSED
---
Congratulations to all 2019 Australian Marine Industry Award winners:
2019 Commercial Marine Project/ Design or Manufacturer of the Year: Aus Ships Group
2019 Commercial Marine Service Provider of the Year: The Yard Brisbane
2019 Most Innovative Commercial Marine Product or Service of the Year: Marine Engineering Consultants
2019 Superyacht Industry Service Provider of the Year – Highly Commended: North Australia Yacht Support (NAYS)
2019 Superyacht Industry Service Provider of the Year: Super Yacht Group Great Barrier Reef
2019 Superyacht Industry Project/ Design or Manufacturer of the Year: Echo Yachts
2019 Voyage of the Year: M/Y Spirit, Captain Martin DeBanks
2019 Best Marine Industry Export Performance (Large Exporter): Steber International
2019 Best Marine Industry Export Performance (Medium Exporter): Seahub – Yacht Maintenance Software
2019 Best Marine Industry Export Marketing Strategy: Seahub – Yacht Maintenance Software
2019 Marine Industry Exporter of the Year: Seahub – Yacht Maintenance Software
2019 Marine Industry Champion: Mark Stothard, Echo Yachts