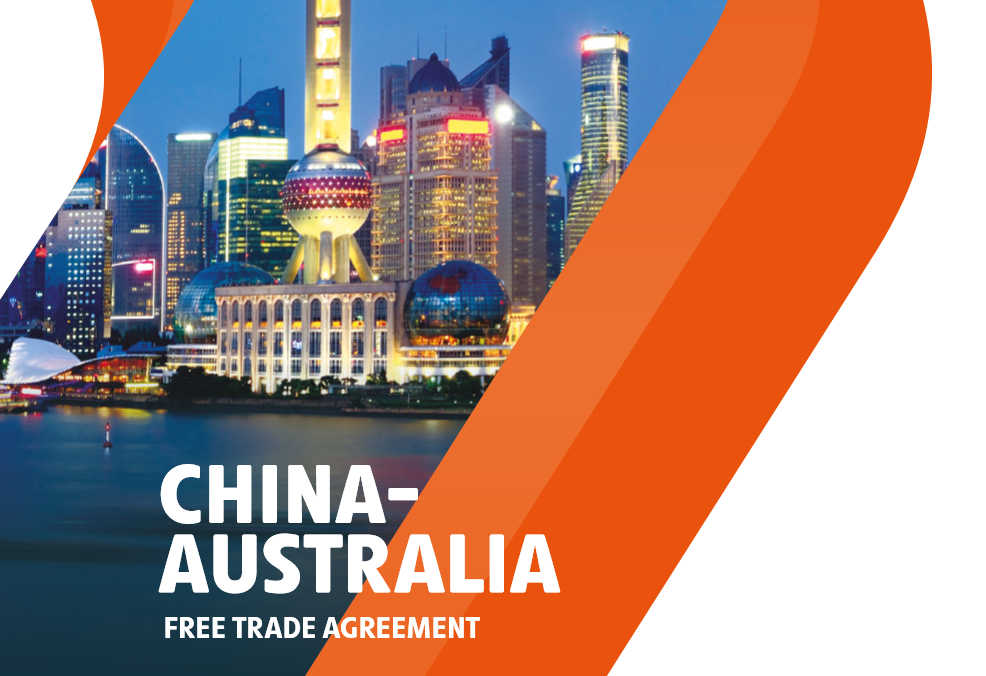 China-Australia Free Trade Agreement (CHAFTA)
CHAFTA was introduced in December 2015 to support future economic growth, job creation and improve the standard of living through increased trade and investment with Australia's biggest trading partner, China.
In-depth knowledge of CHAFTA is crucial for Australian and Chinese companies alike, hoping to create further business opportunities and successfully fostering greater engagement within the two markets; ultimately resulting in an increase of exports to China for Australian companies.
The Australian International Marine Export Group took a group of Australian businesses on a four-day trade mission to China from the 25th – 28th April which gave those Australian businesses the chance to consolidate their knowledge on the China-Australia Free Trade Agreement (CHAFTA) and create stronger and more prosperous business links with targeted businesses in China. This was made possible with support from the Australian Trade and Investment Commission (Austrade).
Who participated in the CHAFTA Trade Mission?
Key businesses to participate were Aquamare, Bellingham Marine, Coursemaster Autopilots, David Lambourne Yacht Rigging and Consultancy, Hydrive Engineering, Marine Airflow International, Pyrotek Noise Control, Stern First, Seaway Logistics, Ronstan International, Silver Yachts and Vetus Maxwell. These Australian companies along with distinguished Chinese guests invited from Austrade China and the China Boating Association attended a CHAFTA Seminar on Thursday 27th April followed by a networking lunch where each Australian company was given the opportunity to speak to the audience regarding their capabilities and participate in one on one briefings with key Chinese stakeholders.
For further information on the businesses who participated please view the presentation slides from the business matchmaking session here.
Program                                          
Presentation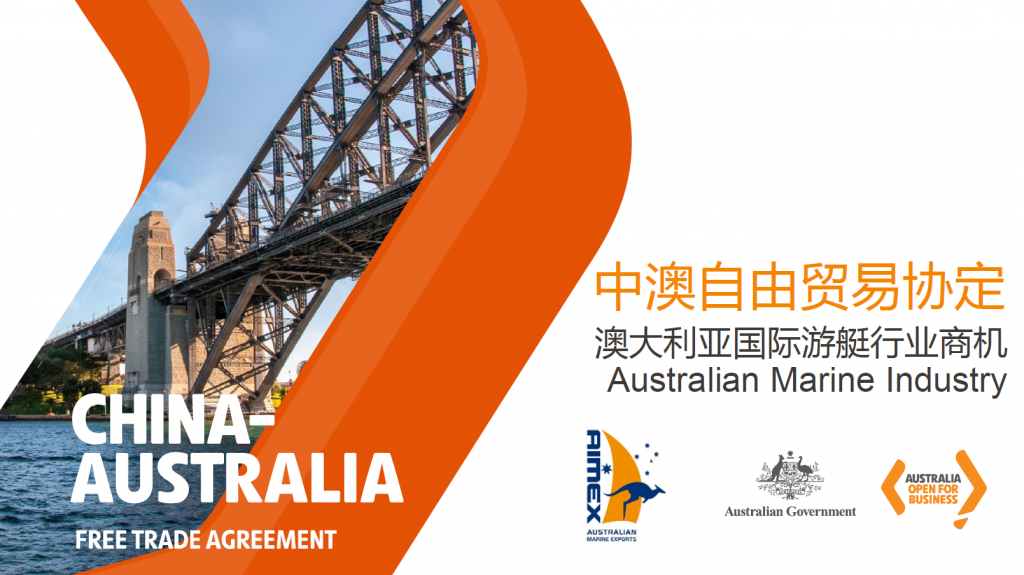 Database of Chinese Contacts
There are two databases consisting of all Chinese companies familiar with CHAFTA and the benefits of trading with Australia is available here and here this a valuable tool for the development of sustainable and ongoing relationships with Chinese business owners.
Press Releases
Austrade and AIMEX take Australian Marine Industry to China
Australian Companies Benefit from Trade Mission to China
How does CHAFTA work?
In depth detail into how CHAFTA works can be found in the links below….
CHAFTA Guide (in English) click here.
CHAFTA Guide (in Chinese) click here.
FTA Website
FTA Portal: https://ftaportal.dfat.gov.au/
Need further support
AIMEX have a mentoring programme to assist you, please contact us for further information.
Key Contacts
Austrade China Key Contacts
Karen Surmon
Trade Commissioner
+86 1350 196 0137
Karen.Surmon@austrade.gov.au
Sandy Deng
Business Development Manager
+86 1370 183 2379
Sandy.Deng@austrade.gov.au
For further information please contact David Good – dgood@aimex.asn.au