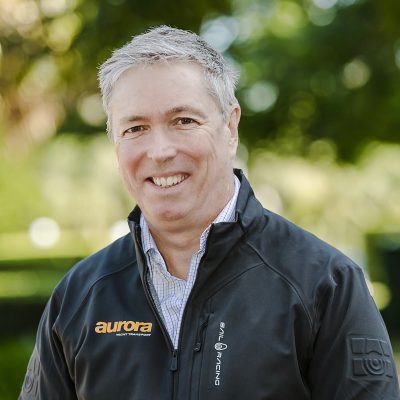 Kane is a director of Aurora Global Logistics, a privately owned freight and logistics company, specialising in the transport and barrier clearance of boats and yachts. Kane began his career in the logistics industry in 1987, performing various roles within the Customs division of a German multinational organisation. He obtained his Customs Brokers qualifications in 1993, and in doing so achieved highest national exam results in Australia for that year.
Kane progressed into management roles within the logistics industry, before opening the doors as a partner and director at Aurora Global Logistics in 2001. Today Aurora employ 15 staff,  6 of whom specialise in logistical services and advice to the boating sector.  Everything from trailer boats to superyachts.
Services include shipping to and from all parts of the world, in house Customs and Quarantine clearance and consultancy services, advice regarding immigration and crew visas, taxation, temporary importations, free trade agreements,  establishing a yacht for charter, berthage,  delivery crew, shipping cradle fabrication and supply, survey reports and various other services.
Kane chaired Superyacht Base Brisbane for 2 years from 2005 to 2007 and continues to maintain an active role within Superyacht Australia, AIMEX, and other industry advocate groups.
Aurora are the official agents in Australia for Peters and May, a global leader in world boat transportation