The AIMEX MARINE EXPORT INDUSTRY DIRECTORY  is produced annually by AIMEX.
This publication is the capability document for the Australian Marine Export Industry. It outlines the Australian marine export industries capabilities, high quality products, innovations and features contemporary newsworthy content. This is a glossy full colour publication comprising approximately 100 pages of graphics and editorial.
DISTRIBUTION
This publication is distributed worldwide and is available at major marine boat shows, Austrade offices internationally and can be downloaded from this area of the website. Copies are sent to international media and marine industry businesses around the world.
If you are interested in receiving this publication or have an enquiry re advertising in this publication please contact admin@aimex.asn.au
---
View the 2020 issue here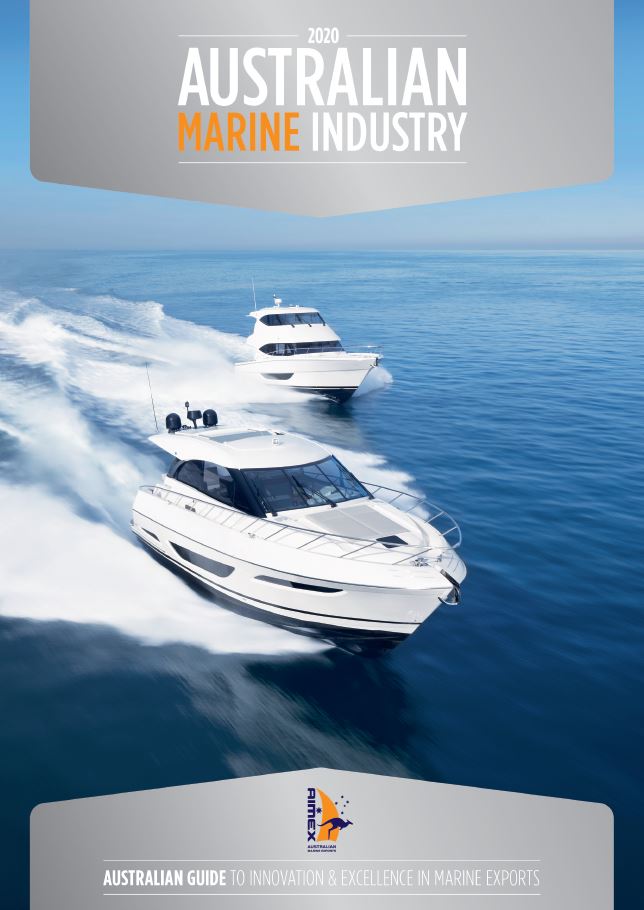 ---
View the 2019 issue here