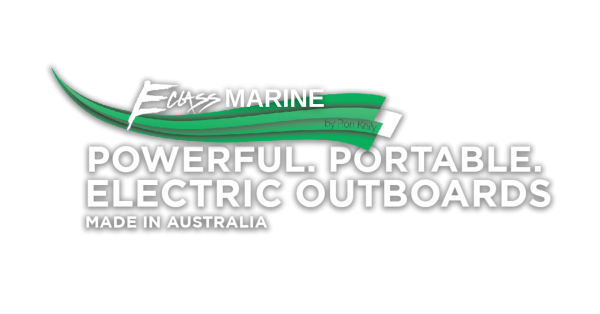 Powerful, portable electric outboards, inboards, and electric Jet Skis developed and manufactured in Australia.
We have a range of affordably priced electric outboards 4kW to 30kW and inboards up to 50kW. Our jet ski (PWC) electric conversion is due for commercial release in 2023.
We also provide powerhead conversion kits for outboards and jet ski's to approved retrofitters.
EClass Marine is a wholly owned subsidiary of That's Good Pty. Ltd. Director Lynelle Johnson is a businesswoman who has previously founded several successful businesses. She loves the outdoors and is happiest when she is on the water.
Our innovator Ron Kelly is an engineer and boatbuilder with decades of experience. He has built and raced speedboats; captained two Sydney to Hobart Yacht races; was an accredited Surf Lifesaving Australia manufacturer. This man knows boats and how to get the best out of them! He has been working on the development of powerful and portable electric outboards for the past 10 years.
Our quality of product and diverse range, which has been designed for tough and remote Australian conditions, allows us to cater to a wide range of commercial, rescue and recreational clients who want to boat sustainably.