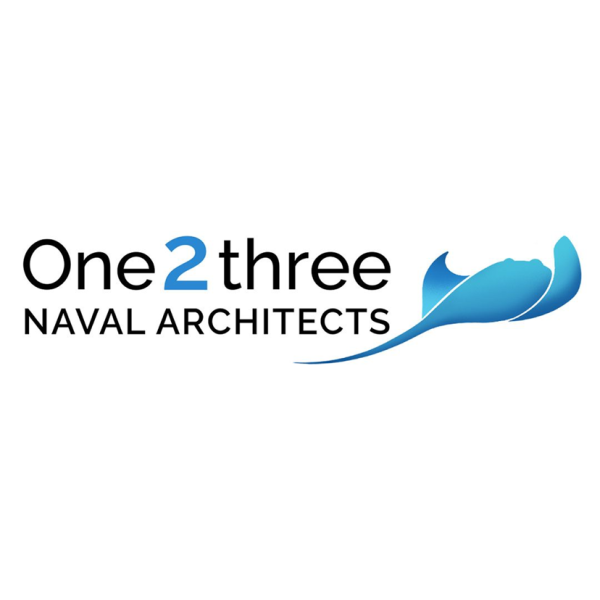 Established in 1997 by Naval Architect Stephen Quigley and with offices in Sydney and Perth, the design team at One2three Naval Architects has created over 300 vessels for more than 28 countries. While specialising in high-speed ferry design, the company's diversified vessel portfolio extends throughout the commercial marine spectrum as well as into luxury superyachts and naval/law-enforcement vessels.
With sizes ranging from under 5m in length to over 120m, One2three offers complete design packages for aluminium, HDPE, steel or composite craft. A close relationship with leading classification societies ensures optimised structural designs, while highly-efficient hull forms promotes fuel economy and excellent sea-keeping performance.
Using the latest design software, including CFD, FEA and 3D parametric CAD modelling software, One2three can output full 3D deliverable packages for both vessel structure and systems, providing complete assembly drawings and nested parts to minimise shipyard production time and cost.
One2three has been leading the field with over 38 years' experience in custom design solutions for the commercial industry.