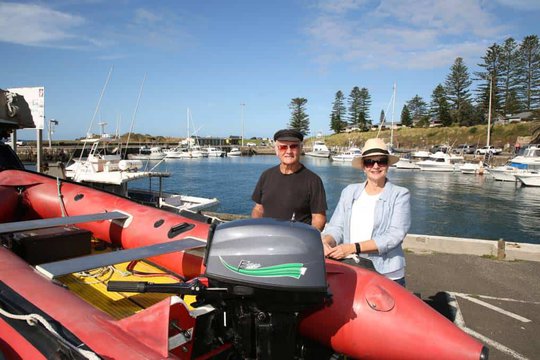 E-class outboards have just released Australia's first 30kW fully electric outboard. For those of you wondering about the power of these engines, instant torque and a flat torque curve means it has the propulsion power at the propeller you'd be looking at in a 40HP internal combustion engine (ICE). Operating cost savings over 10 years are pretty impressive as well.
Total Weight: 70 kg plus tilt
Casing 2 stroke 40 with electric tilt and trim and forward controls as standard.
Twist throttle also available HP.
E-class outboards can custom program the engine for maximum speed or maximum range to comply with your local conditions. This engine comes with electric start, electric tilt and forward control as standard.
Contact E-class outboards for a comparison sheet of costs of running 30kW electric vs petrol or any further questions.