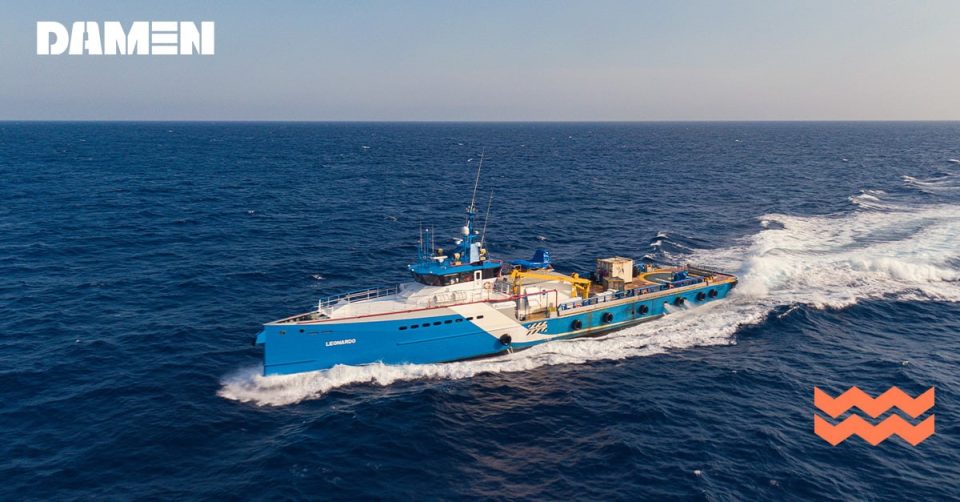 Damen Services offers the latest upgrades and innovations to make operations safer, smarter and more efficient.
To improve the safety and comfort of offshore crew transport operations, Damen Services is proud to offer the VEEM Gyrostabilizer upgrade.
Installation and sea trials were recently completed onboard a Damen FCS 5009. The vessel experienced minimal downtime during the installation process and the results are exceptional.
Should you like to learn more about the gyrostabilizer upgrade, or learn about other solutions Damen Services offers, please get in touch
here
Improvement to the experience onboard:
Safety – With roll reduction of 80% while a vessel is using DP, transfer operations can take place on an almost rock-steady deck.
Comfort – At a speed of 20 knots, vessel roll is reduced by approximately 20%, increasing comfort and reducing fatigue for those onboard.
Efficiency – The gyrostabilizer's stabilizing effect reduces the likelihood of mission cancellation due to foul weather and consumes minimal deck space
Check out the gyro-equipped vessel in action
here