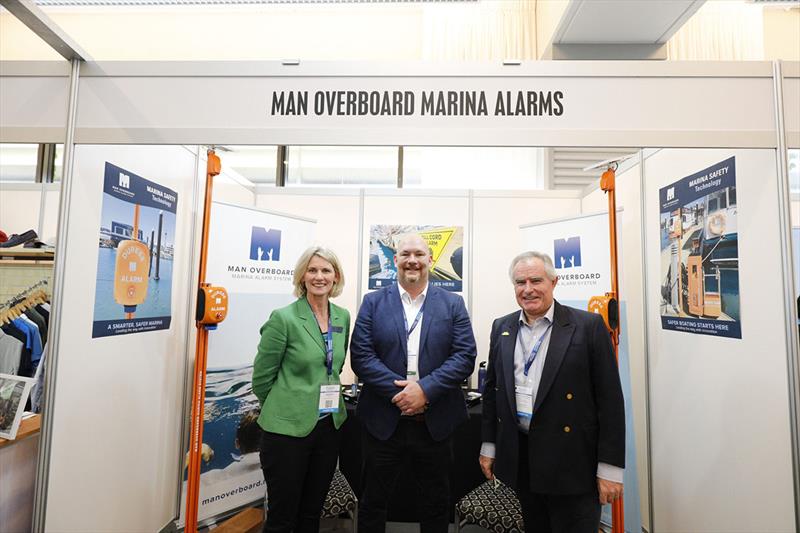 The Marinas22 Innovation Showcase introduced five new products which provided new solutions to existing problems, each delivered in a punchy seven-minute presentation where product developers outlined the unique benefits of their creation.
Four of the five products were environmental initiatives. The Jellyfishbot presented by Cyril Castello of IADYS is an on-water robot, the size of a small suitcase, which collects floating solid and liquid waste floating on the water surface.
The MIA's first Clean-Tech Partner, The Searial Cleaners, demonstrated the four products in their range of automated coastal waste management products. Collect'Thor is fixed to the edge of a marina or seawall attracting and engulfing waste floating on the water's surface. It is totally silent and can collect and store up to 100kg of waste before requiring clearing.
The Man Overboard Marina Alarm System was created to mitigate the risk of drownings due to the difficulty of egress from the water onto a pontoon without a ladder. This simple system enables the casualty to simply pull a cord under the pontoon deck which sounds an audible alarm to raise attention, as well as notifying marina management of the location of the person in distress.
Sustainable Oil Recovery introduced Sucoil, a cost effective, recyclable solution to remove hydrocarbons from water. This revolutionary sponge is a true demonstration of the circular economy. Deployed on a spill, the sponge attracts the hydrocarbons, which can be squeezed from the sponge, recycled and the sponge reused and repurposed, reducing landfill.
Like cars, boats are going electric. Seavolt is an electric charging network for ports and waterways. In concluding his talk, Managing Director, Chris Cudlip announced that Seavolt will be installed in the marinas of the Empire Marinas Group.
Following the presentations, a live poll was taken by over 150 delegates in attendance, with the Man Overboard Marina System being announced as the winner in a tightly contested result. In receiving his award, product creator Paul Williams explained the genesis of his idea, "The Man Overboard System was conceived after a near-drowning incident in a marina where my boat is moored. A woman had fallen into the marina late at night, by the time her cries for help were heard she was suffering serious hyperthermia as well as other injuries. I went home that night and came up with a solution that has consumed my life ever since."
Paul has since saved a second life when an elderly man drove his mobility scooter off the edge of the marina at the Royal Melbourne Yacht Squadron earlier this year. Club General Manager, Matt Solly explained, "Thankfully we had installed the Man Overboard System in 2020. As soon as the alarm sounded, we had people dispatched to the location, but by the time my staff arrived, people on surrounding boats had been alerted and the gentleman had been rescued".
Les Binkin of Shellharbour Marina commented, "As the last session of the day it was a great way to keep everyone interested and inspired, congratulations to the organisers for delivering a session that supports new innovative products and well done to Paul Williams on coming up with such a useful, yet simple solution to a risk faced by all marinas."