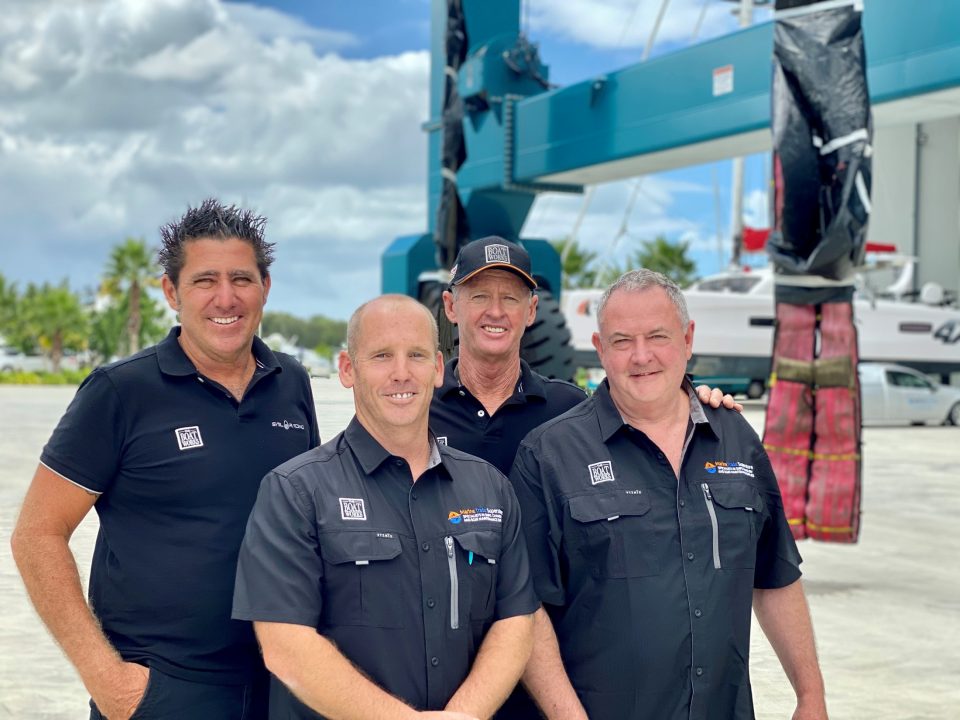 Leading the market in boating supplies on the Gold Coast, Marine Trade Supplies at The Boat Works offer a huge range of boat maintenance products & boating accessories in a purpose-built Superstore located in the hub of the Marine Precinct.
2021 has brought way to another fascinating chapter for the Chandlery & Boating Superstore. Proudly announcing the launch of the newly formed Marine & Protective Coatings Division. Headed up by one of the most experienced coatings advisors with a NACE 2 Coating Inspector Certification in SE QLD.
John Lance, managing director of Marine Trade Supplies, comments;
"We are very proud to bring into the team Kasey McAllan. Kasey has over 15 years of experience specializing in the marine coatings business. Kasey has worked as a sales rep for the world's best brands in marine paints & has specified paint systems for everything from Superyachts to commercial vessels, bridges & pylons and everything in between. His talents are, I believe unrivalled, and his skillset & professionalism bring our offering to another level."
"With the investment & growth Tony Longhurst has brought into The Boat Works already, now with an operational 300t ship lift in the cleanest & best boatyard in Australia, this migration into a dedicated coatings division just makes sense."
Growing immensely over the past 9 years from a small trade store into today's leading chandlery in South East Queensland. With initially only 1 staff member to now 7 staff, all with fantastic experience in various fields. They are often complimented on the extensive range in-store and the ability to bring in special orders.
Stepping up the level of service offered to both trade and retail customers with a truly seasoned professional. Extending technical expertise to Owners, Superyacht Captains and Commercial boat Owners in any way possible.
The Superyacht yard here at The Boat Works is truly unrivalled. Every detail of the design has been introduced with exceptional attention to detail throughout. High bay LED lighting by Aqualuma, Superyacht basin to accommodate vessels up to 65m in length, dedicated private lockable offices for Captains  & Crew to conduct business within, not to mention access to arguably the best Chandlery Superstore in Australia all conveniently here onsite!
Owner of The Boat Works, Tony Longhurst, comments, "We encourage the diversity and growth of the new division to welcome more boats to the yard to support more jobs."
"There is a multitude of very talented refinishing work & protective coating firms here at The Boat Works, also in the immediate Coomera Marine Precinct that we will work with very closely. We will now be able to offer those painters Kasey's support in ensuring a world-class paint system, premium support, using the world's top brands." John Lance Having substantial buying power, Marine Trade Supplies & Chandlery can pass the savings on to the customer.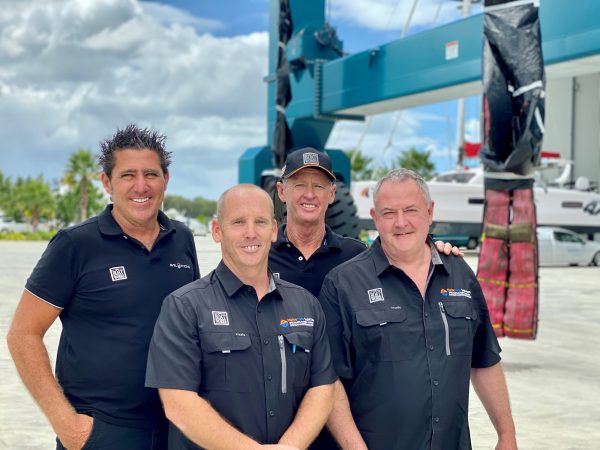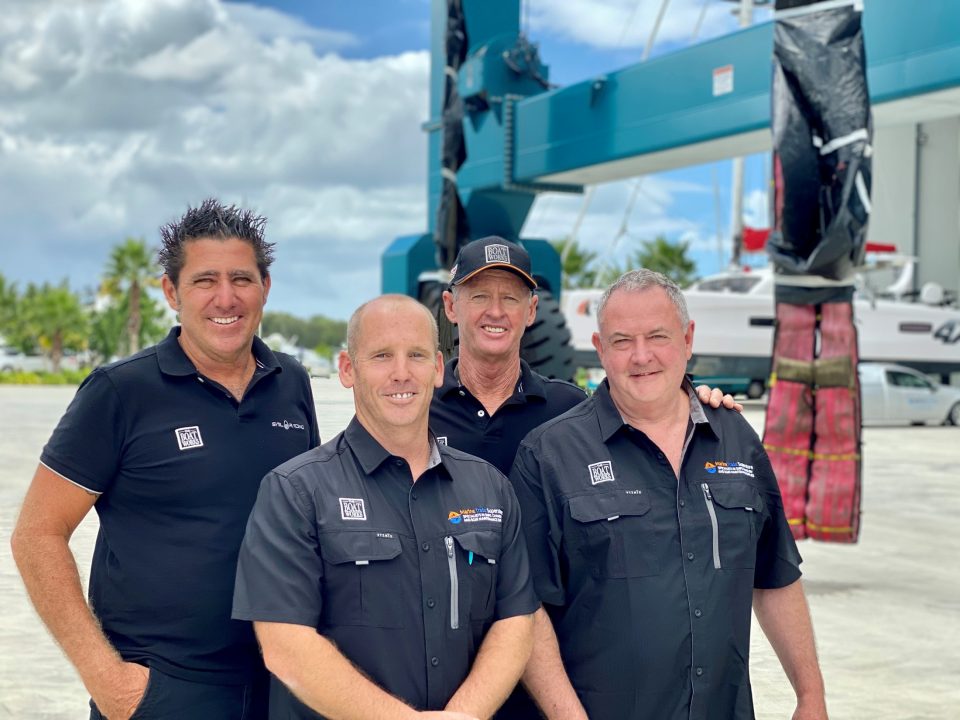 Figure 1 Shane Subichin General Manager TBW, Kasey McAllen MTS, Tony Longhurst Owner TBW, John Lance Owner Marine Trade Supplies (MTS)