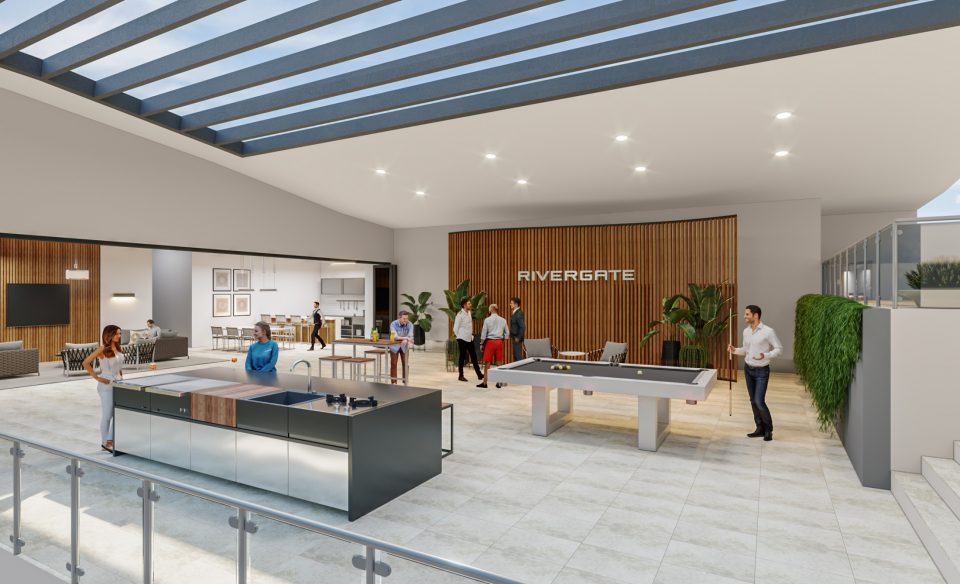 The world's most luxurious facilities for superyacht owners and captains will be a centrepiece of the expanded Rivergate Marina and Shipyard.
A premier 5-story riverfront building will provide Rivergate guests with state-of-the-art onshore facilities and resort-style amenities, including a recreation hub, exclusive captain's & owner's lounge, and rooftop pool and sauna – all just a stone's throw from their vessels.
Rivergate has cemented its place as one of Australia's best marina after being inducted into the Hall of Fame at the 2021 Club Marine Marina of the Year Awards in May.
Creating a world-class retreat for captains and crew to experience a home away from home and rest their sea legs, Rivergate has commissioned well-known superyacht interior designer Sarah Egan to design the luxury facilities.
"This is a very exciting project for the industry and Brisbane to have a facility of this scale and caliber dedicated to superyacht crew and captains," said Ms Egan.
"Ordinarily, a yacht would come into a marina or shipyard, and the crew would have to find accommodation close to where their vessel was being worked on."
The state-of-the-art recreation hub will feature a modern communal area with a lounge, billiards table and large flat-screen TV. There will also be a commercial kitchen and outdoor BBQ facility.
With many months onboard their vessels, the rooftop pool presents a rare opportunity for the crew to exercise and unwind while also having the best seat in the house overlooking the Brisbane River, marina and ship lift. The rooftop will also feature a sauna and gymnasium and have the space for daily yoga classes.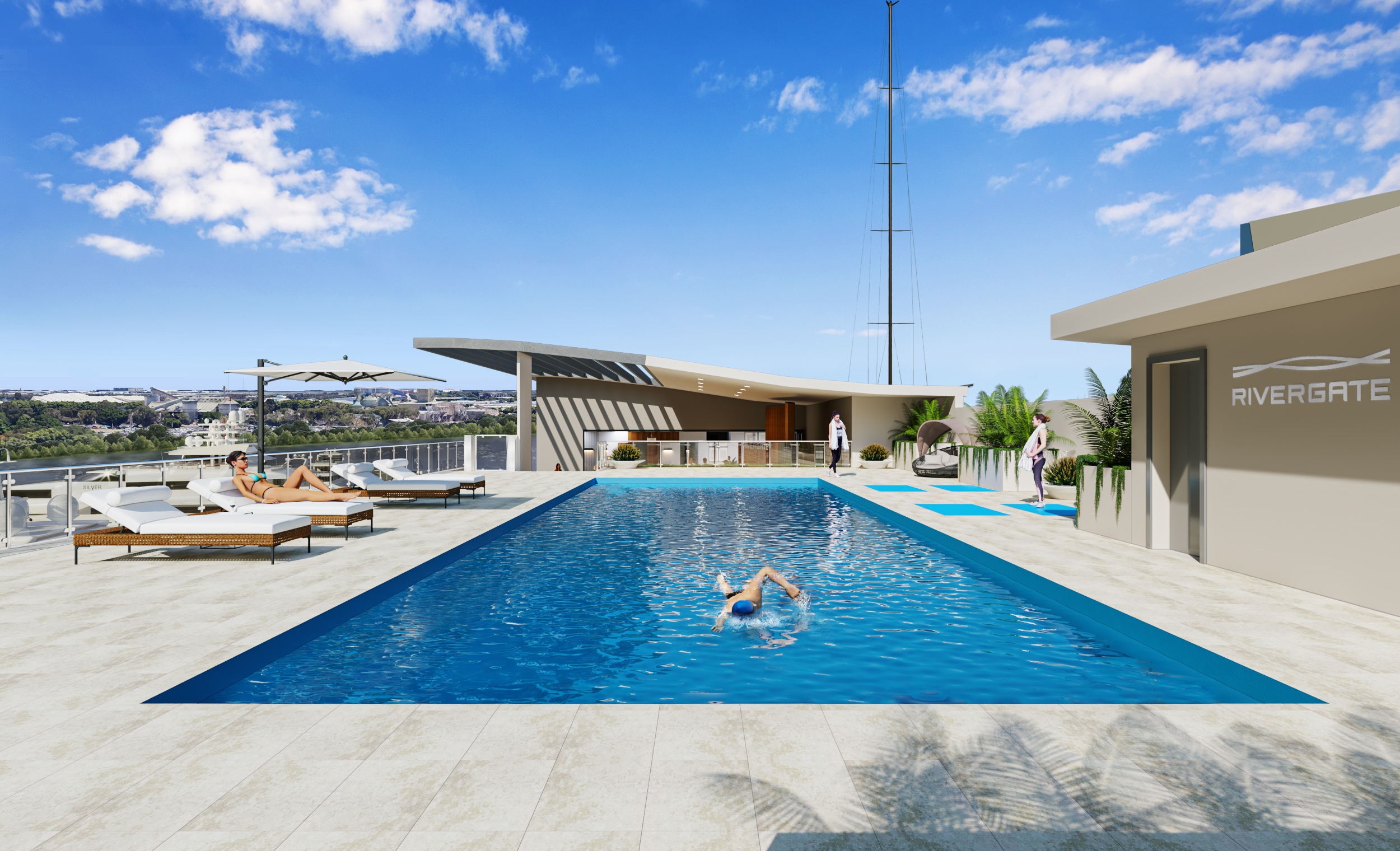 These recreational areas have been designed to create a functional and inviting environment that encourages crew to interact with one another, forming a sense of community.
A luxurious owners and captains lounge and library will provide the perfect vantage point to monitor their vessels being lifted out of the water.
Additional facility elements include office spaces and training rooms to upskill apprentices in the marine industry and the five-star Trade Centre of Excellence, café, crew accommodation and extensive car parking.
"The Trade Centre is going to be a game-changing facility not just for the superyacht industry in Australia but around the world," said Rivergate Director Tom Hill.
"This centre will be a catalyst for a major increase in superyacht visitation to Australia and the wider Pacific region and encourage captains and crew to stay longer in our region."
The proposed $200 million Rivergate expansion will include a synchro lift capable of lifting superyachts of up to 3,000 tonnes, or around 90 metres, for vital inspections, maintenance, repairs, and refits.
The new lift will complement and enhance Rivergate's existing 75t and 300t travel lifts that have catered for thousands of recreational and commercial vessels over the past 15 years.
The multi-award-winning Rivergate Marina and Shipyard was established in 2006 and recognised as one of the top three superyacht shipyards in the world. Superyacht owners and crew widely respect it for its highly skilled trades, safe environment, and warm hospitality.
Rivergate offers deep water access on all tides, near-perfect weather for year-round operations, and easy access to capital city services, including a 24-hour international airport only 10 minutes away.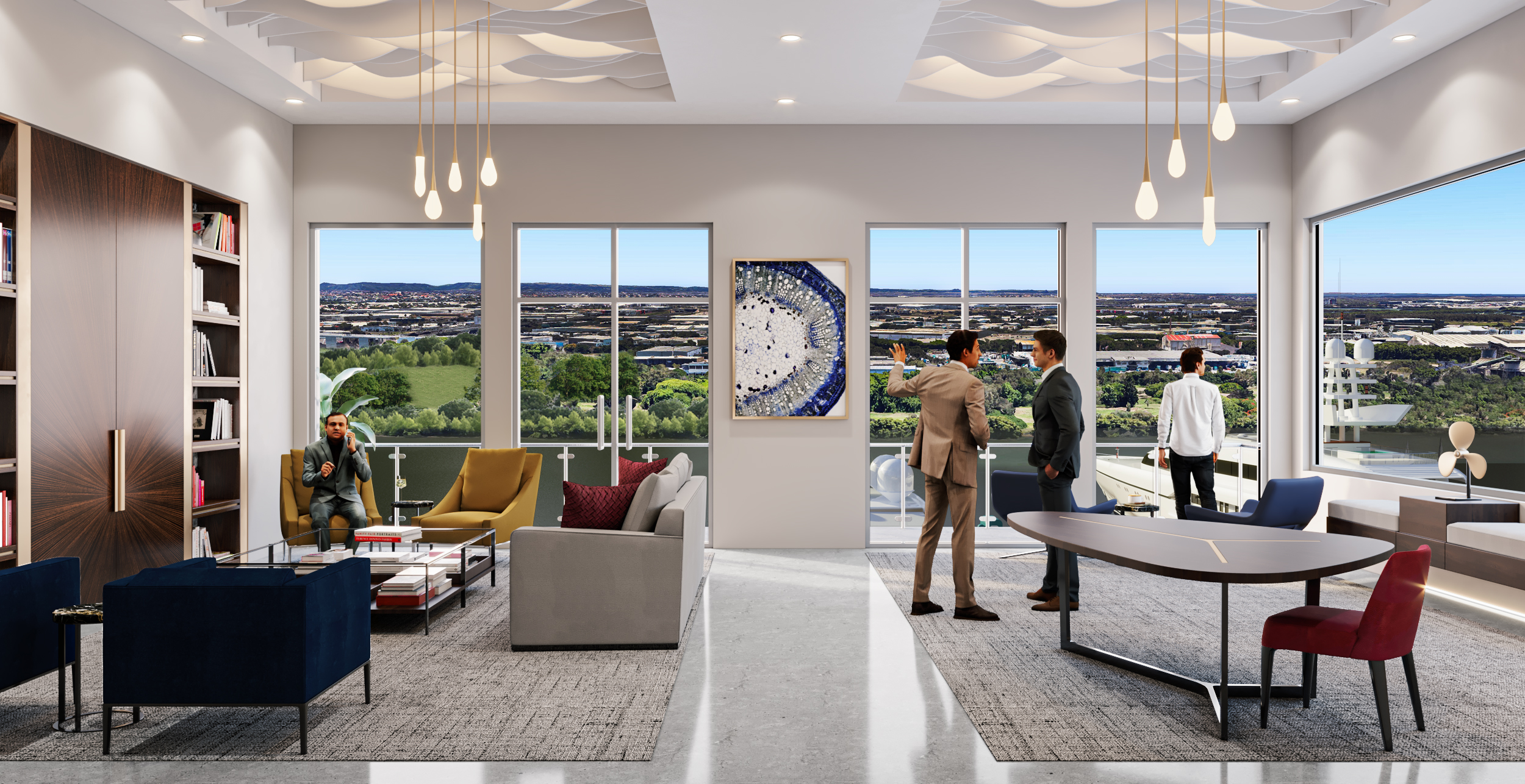 To find out more about Rivergate's expansion plans, go to www.rivergatesuperyachts.com.au.