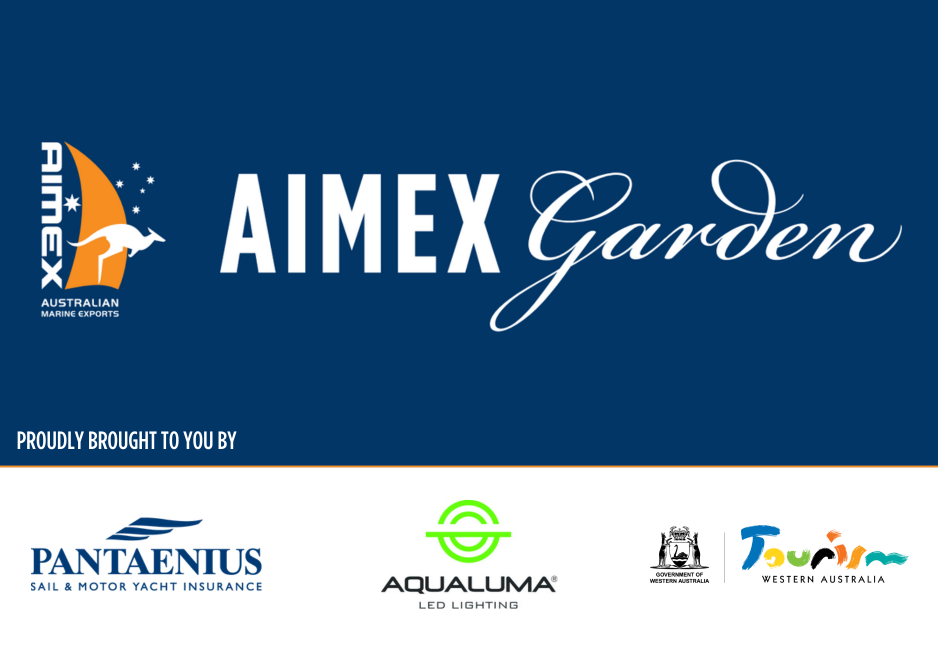 The 'AIMEX Garden' will be available during the Sanctuary Cove International Boat Show (SCIBS) from May 25-28. Positioned in the Main Pavilion and accessible via AIMEX Alley, This brand-new concept has been created to provide business development support to all members during the show, making it a must-visit destination during the event. 
Each morning, visitors are invited to start their day with a complimentary coffee and B&E rolls, while listening to a guest speaker share their insights and knowledge on a range of business-related topics. These informal sessions provide an excellent opportunity to learn directly from industry leaders and to connect with peers in a relaxed setting. Later in the day, networking drinks are available as members wind down after a busy day at the show.
The AIMEX Garden, sponsored by Pantaenius Australia, Aqualuma LED Lighting and Tourism Western Australia, is available to all members on a complimentary basis as the perfect place for meetings, networking, or simply enjoying a moment of peace amidst the hustle and bustle of the event.
"We are excited to introduce the 'AIMEX Garden' at SCIBS, which we believe will be a valuable addition to the event. We would like to express our gratitude to our generous sponsors Pantaenius Australia, Aqualuma LED Lighting, and Tourism Western Australia, who have made this garden possible," said David Good, CEO of AIMEX.
The daily schedule is as follows:
7:30 am: AIMEX Garden Opens
8:15 am: Speaker session starts with Q&A included.
8:45 am: Speaker session ends
9:00 am: Show opens.
The topics covered during these relaxed speaker sessions are:
Thursday, May 25: Boat Show Etiquette and International Trade Show Opportunities: – Find out which overseas trade shows are best suited for different sectors of the marine export industry. Presented by Michaela Claes, Operations Manager, Pantaenius Australia; David Good, CEO, AIMEX; Jeremy Spear, President, AIMEX.
Friday, May 26: Innovative Startups: – Learn from new innovative startups in the marine industry on how they pitch their products and services. Presented by Levi Duncan, Managing Director, Carbon Game Towers International and Lynelle Johnson, Managing Director, E-Class Marine.
Saturday, May 27: How to Promote Your Business: Practical marketing tips on how to prepare in the lead-up to exhibiting at a trade show. Presented by Richard Chapman, Managing Director, Coursemaster Autopilots and Stephen Vincent, Director, Austral Propellers.
Sunday, May 28: Patent Protection: An introduction to safeguarding your innovation. Presented by Carl Amor, Managing Director, Aqualuma LED Lighting.
Don't miss out on the chance to experience the AIMEX Garden at SCIBS. We look forward to welcoming you!