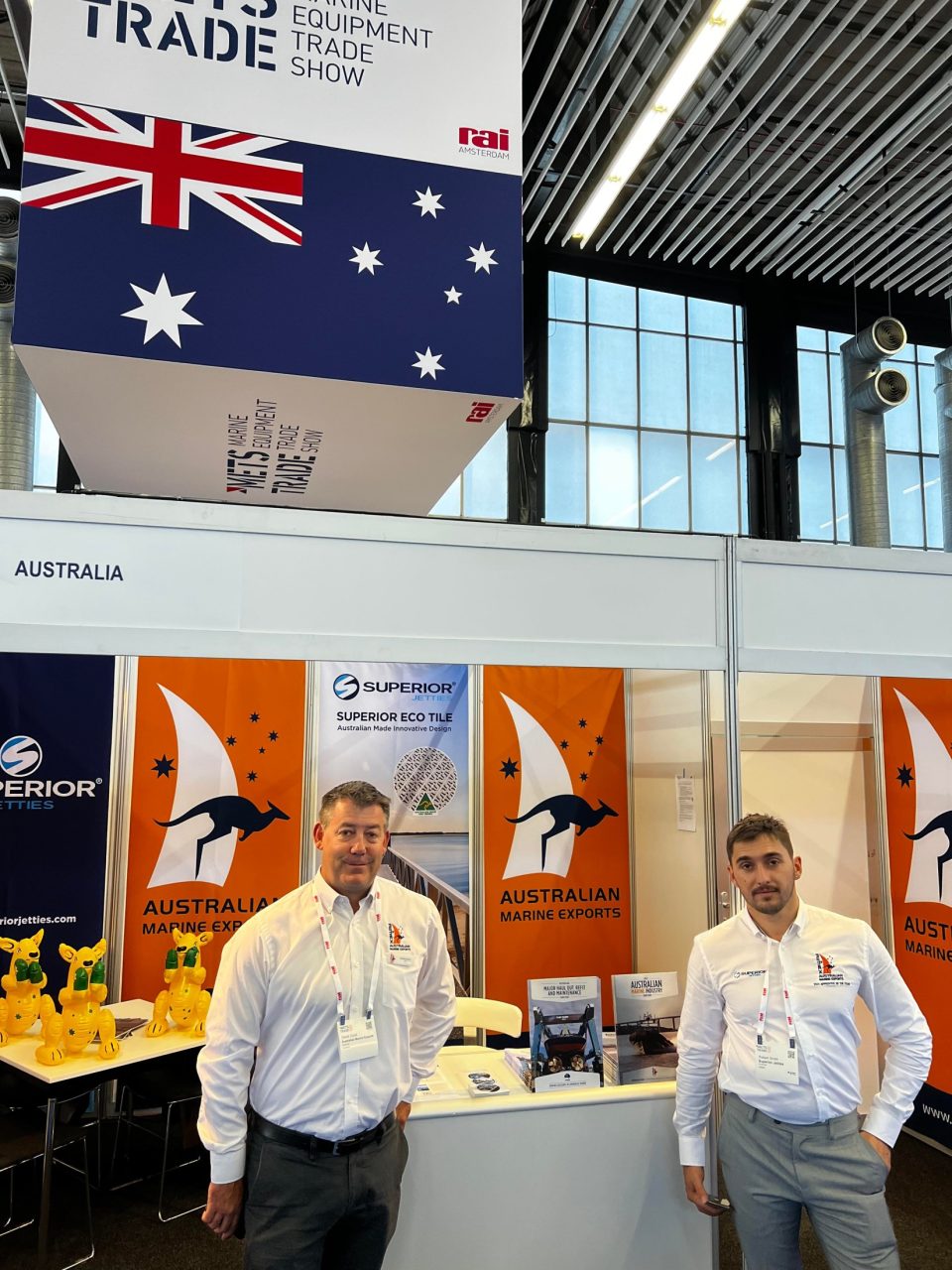 METSTRADE 2022, held last month in Amsterdam has been heralded as a 'vibrant' success. Three packed days saw over 17,000 visitors clocking up over 26,000 registered visits to see 1,400 exhibitors from 49 countries. METSTRADE 2022 also welcomed back a full return of associated programmes from partners including 'The Superyacht Forum'.
The Australian International Marine Export Group (AIMEX) members were back and there in force. They includedCity of Gold Coast, GME, Greencorp Marine, Hydrive Engineering / Coursemaster Autopilots, Origin Net, Quality Marine Clothing, Rainman Desalination, Ronstan, Superior Jetties, and VEEM.
David Good, CEO, AIMEX said "It's been great to be back at METSTRADE for another year. Our members have experienced quality business and networking opportunities resulting in some sizeable successes and an overall resounding interest in Australian-made marine products.
Before the show kicked off, the AIMEX team added in a 'first' for this year's show. Through the sponsorship of the winners of the 'Australian Marine Industry Apprentice of the Year' award, which includes complimentary flights and entry to METSTRADE, Robert Smith, Superior Jetties and Blake Fraser, Onboard Engineering travelled to Amsterdam as part of the AIMEX delegation. Their experience of visiting METSTRADE commenced the day before the show with a factory tour of the Australian owned Dutch shipbuilder, Moonen Yachts where they were taken through the design and build processes accompanied by members of the AIMEX team, David Good and Nicholas Thorowgood.
Once METSTRADE opened, Smith and Fraser were also able to join the METSTRADE Young Professionals Club which recognises the importance of young people in the industry aged between 18-35 years and their recruitment and retention. The club operated at METS with a dedicated lounge for industry meet and greet sessions and offered group show tours. 
The annual IBI-METSTRADE 'Boat Builders Awards' were presented at a gala evening event to a cross-section of winners for the various categories. AIMEX would like to congratulate Australian boat builder and exporter Riviera Australia as the 'Joint Winner for Best Apprenticeship & Training Scheme' together with Sunseeker International, celebrating people and best practice skills in the marine industry.
The AIMEX annual 'Outback Party' was held on the second evening of METSTRADE in the Australian Pavilion attracting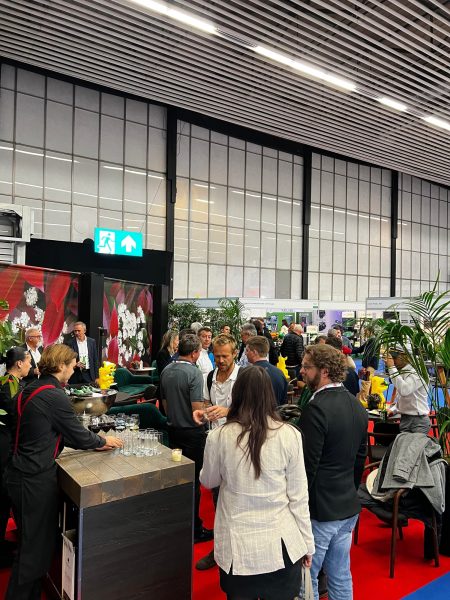 both old friends and new business contacts. A wide variety of appetizers accompanying South Australian white wine and Margret River red contributed to the success of the Outback Party. A great opportunity to network with key players in the Australian marine industry was provided by the event, which lasted until about 9 pm.
The METSTRADE Theatre with its core location within the show floor was well placed to host a busy series of presentations and discussion topics including a session with Steve Sammes, General Manager, Mulpha Sanctuary Cove Marina and John Hogan, CEO, Superior. Together with Oscar Siches, Marina & Yacht Harbor Consultant, they discussed the transformation of the Sanctuary Cove Marina over recent years, the expansion project of the new undercover marina's berths and their enhanced customer service offerings.
The Australia Marine Export Group look forward to once again participating in METSTRADE in 2023 and seeing the new and innovative products that the international market is set to release in the coming year.