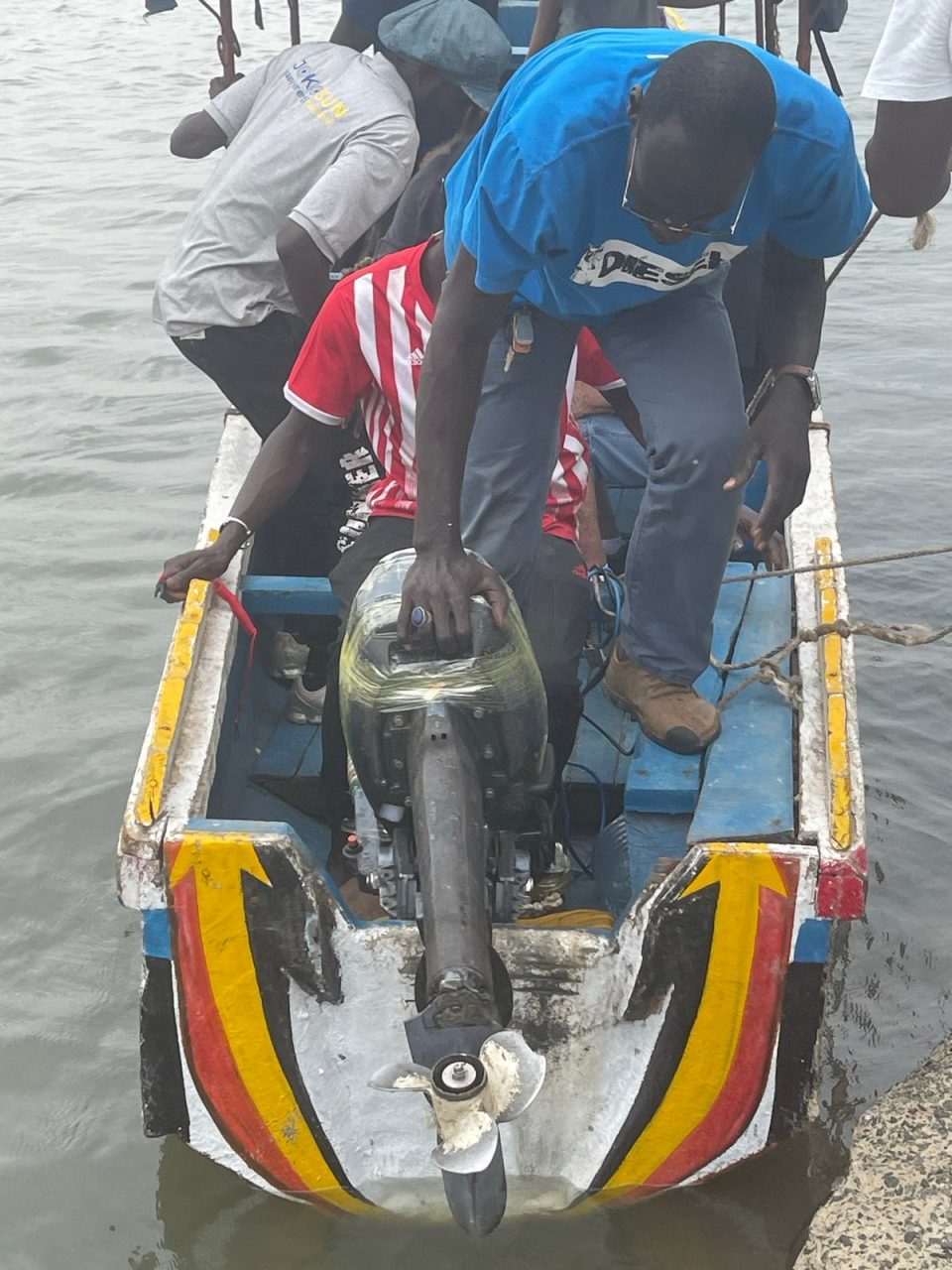 E-Class Outboards were able to successfully train Senegalese Marine Mechanics to retrofit in country casings to electric using our electric rePOWER kits. 
And it certainly worked!
They used a T15 2 stroke Yamaha casing and a T18 Tohatsu casing as the pilot conversions.
Once fitted and tank tested, they did several sea trials of the motors in typical tourism tours with the professional Senegalese boatmen. 
The traditional wooden pirogues used are usually around 7 m and take up to 10 passengers.
The power and ease of use was remarked on by the boat operators. And we had lots of interest and support from the local chamber of commerce and tourism authorities.
It was incredibly rewarding to work in Africa for a marine electric solution and we thank international development company DT Global in conjunction with a local Senegal company JokoSun, and UK innovation company Brink for their support developing a marine electric conversion facility in Senegal.
These in country conversions have potential all over the world, tough and affordable and prevent old casings being dumped as landfill or in the sea. And will bring income to local marine mechanics and drastically reduce expensive fuel bills for tourism and fishing operators.
And for E-Class Outboards the opportunity to work with marine mechanics and tourism operators in Africa will gave us further insights into the integration of our kits into remote areas. 
If you want to see the pirogue's performance with our electric conversion, go to their YouTube channel @electric-outboards. They also have a video of a retrofit. And will post other stories over time!