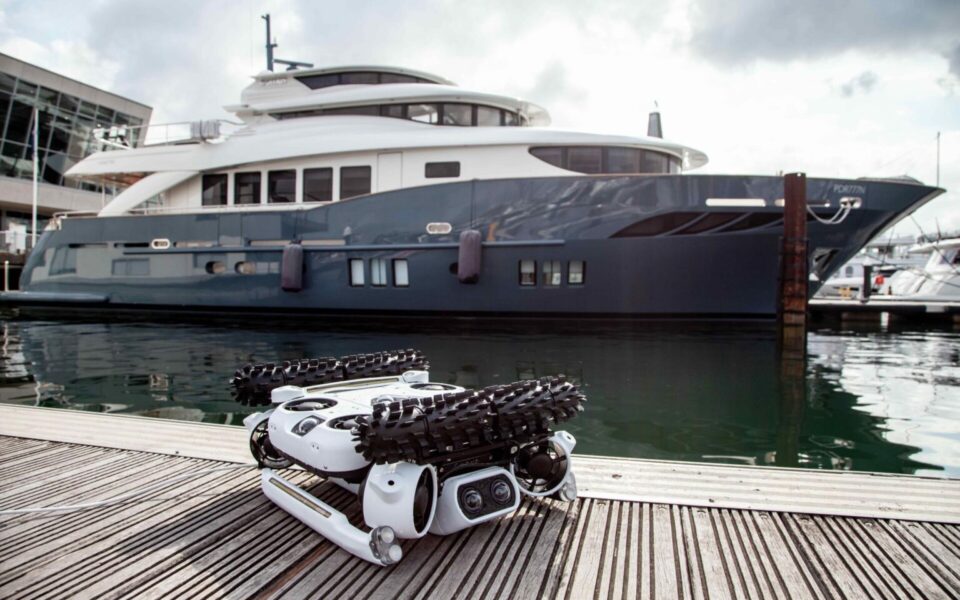 With sustainability a growing focus for many operators, Hullbot (a Sydney-based robot start-up) says many customers are now ready to adopt innovative practices that are positive for the industry and their bottom line. Which is great for the company as it provides a hull cleaning system that utilises robot technology to counter marine biofouling through a combination of 'robust hardware and sophisticated software'.
Hullbot's tech works for very high-frequency cleaning, by using autonomous underwater robots that clean and inspect vessel hulls. That in itself has many benefits. "By keeping the hull in optimal condition we have the greatest reduction in fuel use and emissions. Even early stages of biofouling have a large impact, and we are able to remove this. Imagine the performance of a dry sailed racing yacht, but with the simplicity of leaving the boat in the water," says Tom Loefler, co founder, CEO and inventor.
"With high-frequency hull cleaning there is no longer a need for biocidal coatings, a huge appeal for many customers. The environmental benefits of this approach are substantial: less fuel consumption, less carbon emissions, less ablative coatings that contribute towards microplastics in the ocean, less biocides that poison our precious marine ecosystem, less invasive marine species transfer that decimate biodiversity.
"The entire system has been designed and developed with the end user in mind. We have taken the time to work closely with our customers to ensure that our robots are not only fit for purpose, but also provide real results that we can quantify."
Loefler says the pressures from governing bodies and the impact of climate change have inspired customers to actively seek options that will provide real results.
"They know that costs are rising and they have to reduce their emissions fast, but they are wary of products or services that make big claims, and they want to see data and results. There are so many factors for them to consider and the majority of the options they are exploring not only require a significant upfront investment, but also mean that their vessels would be out of commission, resulting in lost revenue. Frequent hull cleaning can improve the efficiency of vessels with no capital investment, no modification to vessels and no disruption to service."
The company is currently working with a large Australian ferry operator to reduce its fuel expenditure by upwards of 12 per cent. In addition, fuel reductions of over 20 per cent are projected through improved coating selection and increased frequency of hull cleaning to capture the full benefit of the technology.
Loefler says Hullbot learnt an important lesson early on its journey, and that's to start with one segment of the marine industry.
"Our solution to marine biofouling can be offered to anyone who keeps their boat in the water for extended periods of time – that is a lot of boats," he says. "We have already generated a lot of demand, however being a start-up, we cannot be everything to everyone. We want to be in it for the long haul, . . . our strategy is to grow our business in a sustainable way to ensure that our customers today have the very best experience that we can offer. To start we are working with passenger vessels to save them fuel today.
"The global passenger vessel market alone is enormous, and Hullbot has a detailed plan to roll out this technology rapidly to fleets in many locations. Over the next few years we intend to expand into other areas of the marine industry – marinas, superyachts, charter fleets, and larger vessels."
That said, Hullbot – like many marine tech companies before (and probably after) it – cites shifting consumer attitudes as one of its biggest challenges.
"Our biggest challenge is the industry mindset, going against the norms and converting them to a new way of preventing hull fouling. We get it, trying to convince someone that they no longer need antifoul is very daunting. But we are excited to work with new customers to take them on this journey and deliver the results to prove it. For many, the data and results that we produce are astounding and often it is only when they see it for themselves and experience the benefits, they are completely sold . . . we've learnt that word spreads fast on the water."
However, Loefler's ambition goes beyond frequent hull cleaning. "Our technology enables a robot to inspect, map and interact with underwater structures and can do many different things. But for now we are remaining focused on hulls, where we can have a big impact today, keeping a boat in its optimal condition at all times."
Hullbot will be exhibiting in the start-up pavilion at METSTRADE in Amsterdam held from 15-17 November, 2023.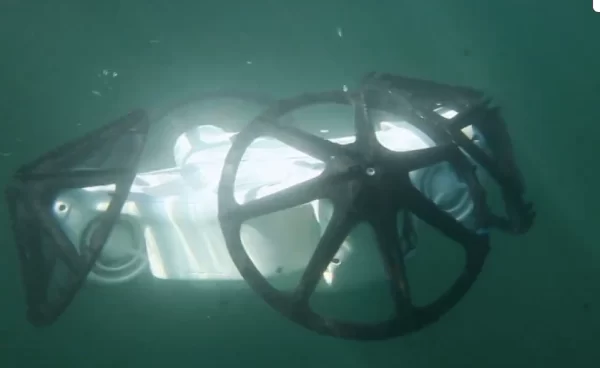 This article was originally published on October 27, 2023 by Marine Industry News