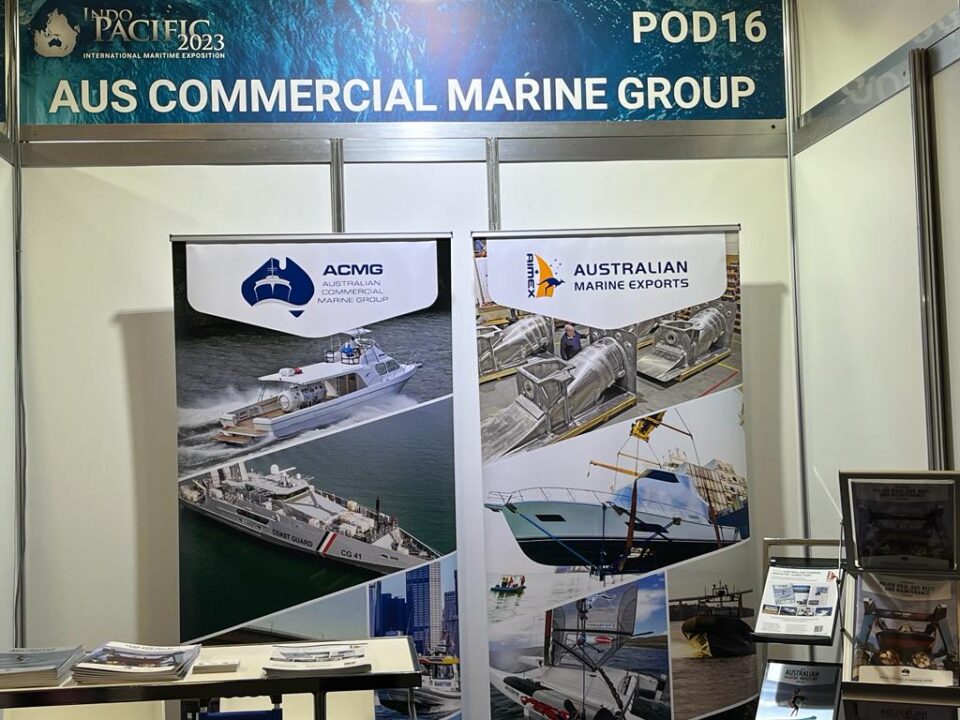 Australian not-for-profit corporation, AMDA Foundation has announced the Indo Pacific 2023 International Pacific Maritime Exposition, held from the 7 – 9 November in Darling Harbour, Sydney welcomed its largest ever attendance, with over 27,000 visitors taking part in the event. 
This was certainly evident with the level of productivity for the members of the Australian International Marine Export Group (AIMEX) and the Australian Commercial Marine Group (ACMG) who were exhibiting over the course of the three days, providing exceptional opportunities to connect with many existing and potential business partners. AIMEX and ACMG also hosted a stand, providing their members additional connections with broader industry networking.
Throughout the Expo, ACMG promoted their Australian Major Haul Out, Refit and Maintenance Directory, with David Good, CEO, ACMG stating "Indo Pacific was an excellent platform to distribute this publication as it details important information for any large vessels operating in Australian waters that could need emergency or planned maintenance. Our 2024 Australian Marine Directory is also delivering essential information for prime contractors wanting to increase the Australian content when bidding for Australian government tenders. Both documents were well received by attendees seeking information on Australian marine companies and capabilities."
Justin Giddings, CEO, AMDA Foundation said "The vibe around the halls was excellent and the exposure that Australian industry gained with both the Royal Australian Navy and international delegations was priceless."
AIMEX and ACMG would like to make a special thanks to Steber International, who between vessel inspections kindly extended an invitation to member drinks onboard their innovative 43ft battery hybrid vessel which was docked in Cockle Bay for the duration of the Expo.
Further insights into the Indo Pacific Exposition, featuring David Good, CEO ACMG, can be viewed by clicking on this video below.