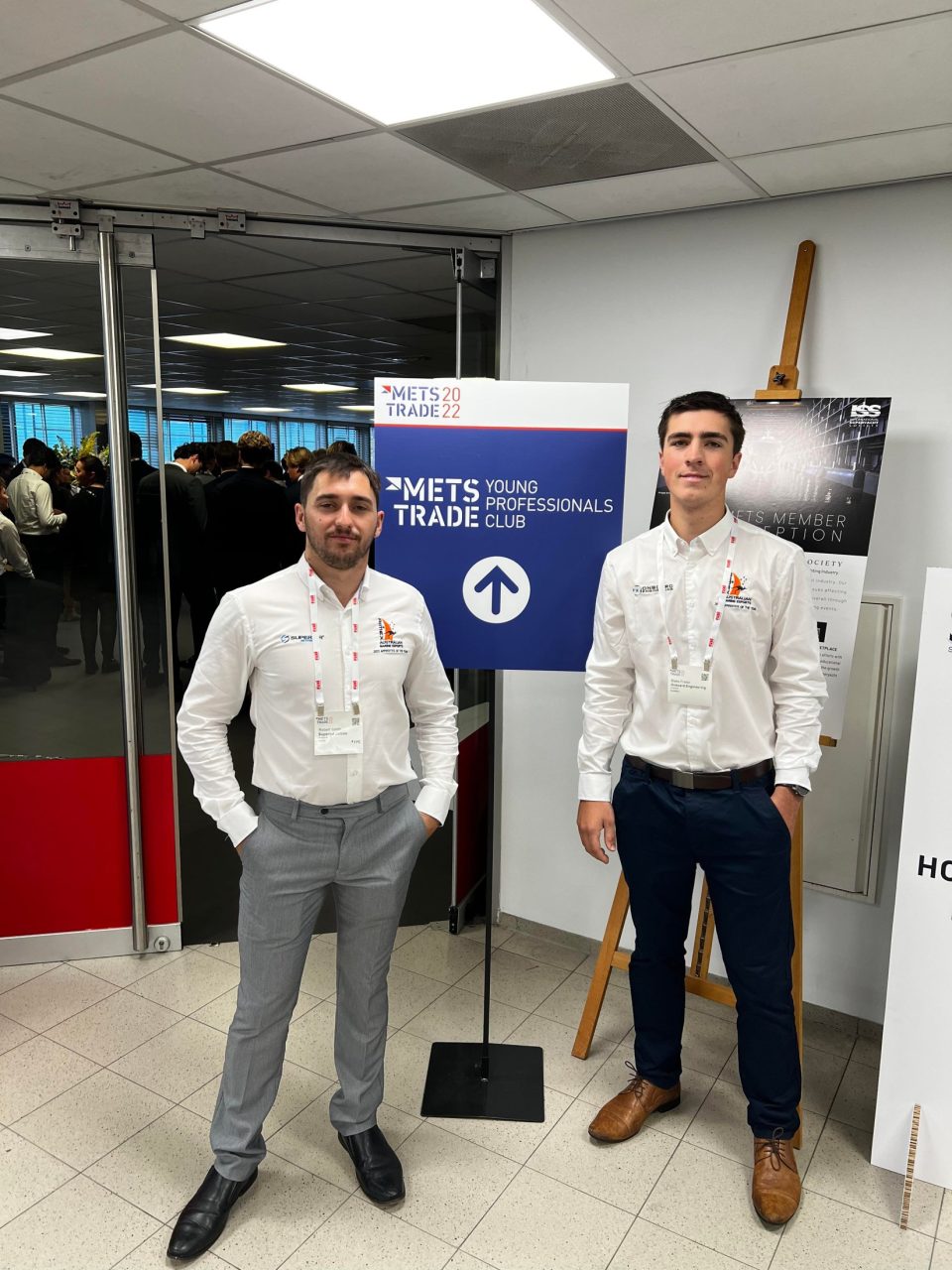 Many of Australia's marine businesses are recognised each year through the Australian Marine Industry Awards. The 'Marine Industry Apprentice Award' awarded since 2020 is proving extremely popular for marine businesses growing their workforce through recruitment and training of new tradespeople embarking upon a career in the Australian marine industry.
The annual winner of the 'Apprentice Award' receives complimentary return flights and accommodation to Amsterdam to attend METSTRADE with the Australian industry delegation. METSTRADE is the world's largest trade show for marine equipment, materials and systems. For any apprentice, this highly sought-after award offers an excellent opportunity to experience the international marine industry to expand  their knowledge and their career.
Due to previous travel restrictions, both winners of the 2021 Apprentice of the Year Robert Smith from Superior Jetties and the 2022 Apprentice of the Year, Blake Fraser from Onboard Engineering joined AIMEX representatives and the Australian delegation to take in all that METSTRADE had to offer.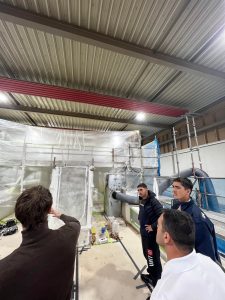 David Good, CEO of AIMEX, said, "This is a huge opportunity for young future industry leaders to attend METSTRADE alongside Australia's most successful marine exporters as part of the Australian pavilion. This experience will encourage them to continue to strive for excellence within the international marine industry and will be an experience they remember for their entire career."
Whilst in the Netherlands for METSTRADE, the two apprentices attended factory tours of Moonen Yachts, an Australian owned Dutch shipbuilder and Feadship's Amsterdam shipyard. Thees tours alone provided greater insight into the design and build processes of two of the world's best superyacht shipbuilders.
Additionally, both Smith and Fraser were able to join the METSTRADE Young Professionals Club which recognises the importance of younger people within the industry aged 18-35 and their recruitment and retention. The club operated at METSTRADE with a dedicated lounge for 'industry meet and greet' sessions plus offered VIP group show tours.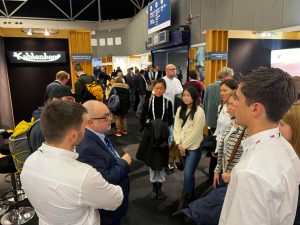 Onboard Engineering's Blake Fraser said, "I've learned a lot during my time here. At the world's largest marine trade show, I've had the opportunity to see the most innovative products from around the world. Coming over from Australia to Amsterdam at the age of 18 has been an incredible experience."
Superior Jetties' Robert Smith said "I found it fascinating to see the marine industry from a global perspective and to see the different ideas and innovations that come from different countries. Visiting Moonen Yachts and Feadship to see all new boats under construction and completed vessels was a pleasure.  Anyone who has the opportunity to attend METSTRADE should take advantage of it."