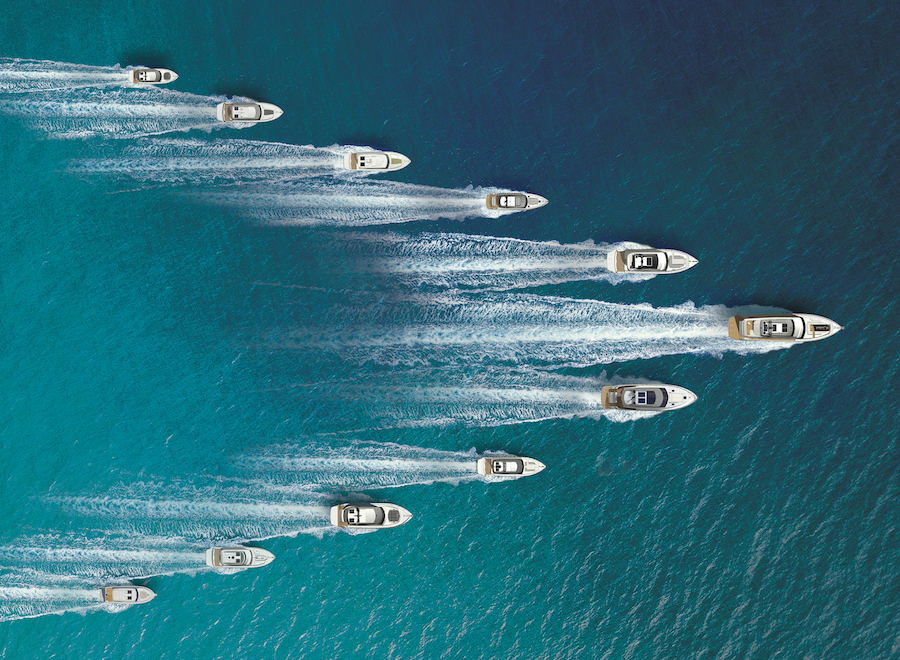 Australian luxury motor yacht builder, Riviera, will host premiere celebrations and their exclusive owners' festival as part of a spectacular 11-model showcase at the 2023 Sanctuary Cove International Boat Show beginning on May 25.
Riviera Australia owner Rodney Longhurst said: "Our massive showcase at Sanctuary Cove will be Riviera's only boat show display in Australia in 2023."
The showcase will feature the World Premiere of a yet-to-be-announced new motor yacht at the show.
Visitors will have the opportunity to inspect a magnificent showcase that represents the very latest of Riviera's world-class engineering, design and handcrafted luxury.
The Riviera collection from 39 to 78 feet today includes the magnificent Motor Yacht, five long-range and luxurious Sports Motor Yachts, four sophisticated Sport Yachts, seven adventurous SUVs and the elegant Belize collection.
Mr Longhurst said: "Our 2023 Australian Rivera showcase will provide the one opportunity for visitors to fully appreciate the exceptional quality, practicality and luxury across our range; the finest yachts we have built over the past 42 years and all in one amazing location."
Exclusive owners' Festival of Boating held at the Riviera showcase at Sanctuary Cove
The Riviera Festival of Boating will be held on water aboard multiple Riviera yachts and workshops will be held aboard the Riviera YOT Club that will also be the social heart of the Festival located within this year's huge showcase. Riviera owners are exclusively invited to participate in a comprehensive program of boating educational and training workshops, including ladies' skippers, mastering knots lines and hitches, offshore seamanship, understanding radar, navigating the Whitsundays and onboard power systems management, all created to encourage Riviera owners and their families to enjoy their ultimate boating experience with Riviera.
A number of exclusive social events also form part of the festival activities, including the popular Riviera owner's ladies' luncheon and a series of evening celebration events and more. Pre-registration is now open, and owners can consult their Riviera Dealer representative for more details.
Where to find Riviera at the Sanctuary Cove International Boat Show
Riviera Australia owner Rodney Longhurst said: "We are looking forward to welcoming you aboard our magnificent line-up of Riviera luxury motor yachts on H Arm at the Sanctuary Cove International Boat Show from May 25."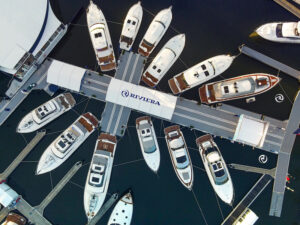 For more information visit www.rivieraaustralia.com